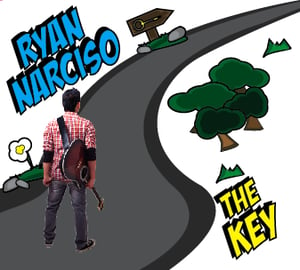 $

12.00
Release date: December 14, 2010
Comes with an 8-page booklet.
Also available on iTunes: http://itunes.apple.com/ca/album/the-key/id409298763
Track Listing
1. Off Your Feet
2. How To Love Someone
3. Good To Be Alive
4. Nothing But A Memory
5. Then I Found You
6. Kids Again
7. Broken Masterpiece
8. I'm Still Here
9. My Last Goodbye
10. The Key
"being an independent artist with no label, no management, and no marketing team, i rely on everyone for the help of spreading the word of my music. i am very blessed to have all of you, family and friends from around the world, in my life. i love you."
SHIPPING PRICES:
To Canada: $4.00
To USA: $5.00
To everywhere else: $6.50
** All prices set to Canadian dollars. Orders outside of Canada and the US can take up to 2-3 weeks to arrive. Please double check to see if you address is correct! **